AIDA Cruises: Decoration aboard a fleet of cruise ships
Task
Rather than a traditional theatre, the Aida Cruise Ships combine the main show facility and atrium. A three deck-high, glass-enclosed room called the Theatrium has a total floor area of 3000m² and a substantial stage at the stern end of the lower deck.
In order to celebrate Christmas on board, we were asked to design and produce a 9-meter Christmas tree to stand in the center of this atrium on 7 different ships. This tree had to be removed daily before show times and be re-assembled directly after. Due to the lack of storage space onboard, this tree must take up virtually no space when not in use.
We decided to create a light-weight, flexible, collapsible, hollow tree that would hang from a central hanging point. Easily stored, quickly hung, no assembly required.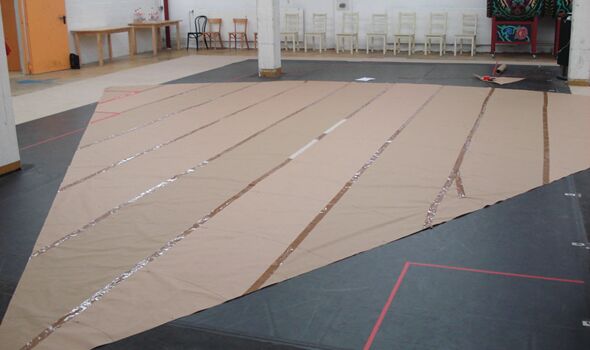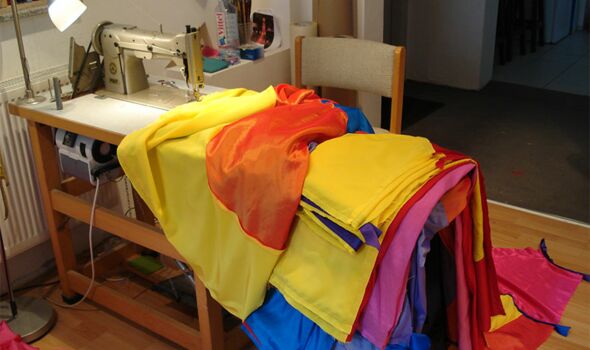 Fabric was chosen that matched the interior design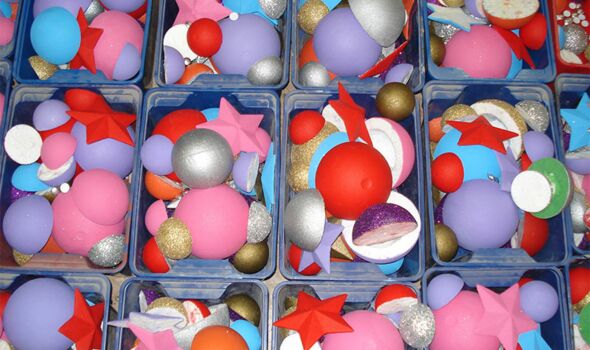 Decorations were sorted…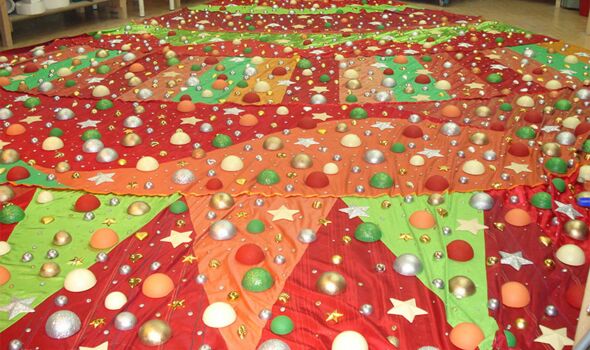 …and attached to the fabric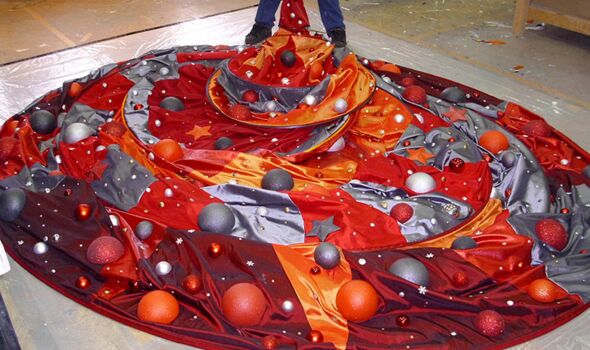 Fiberglass rings give the form its shape.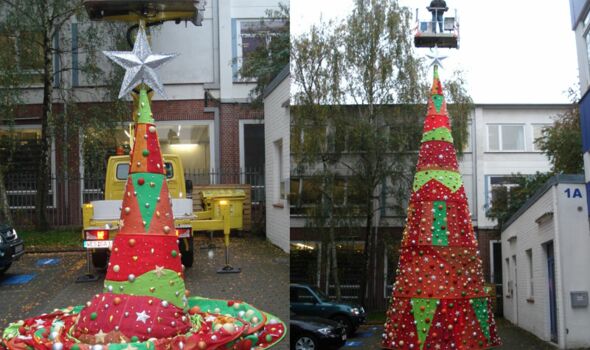 A crane was used to test and hang the first tree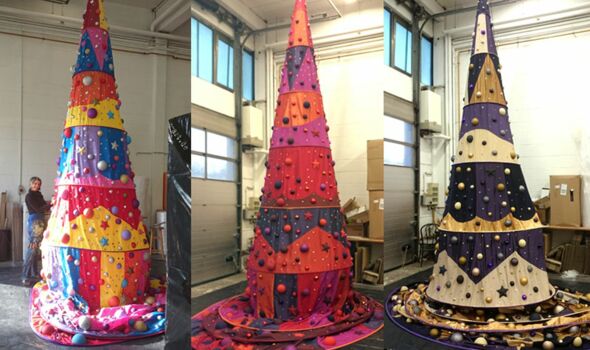 In total 7 trees were produced for 7 ships