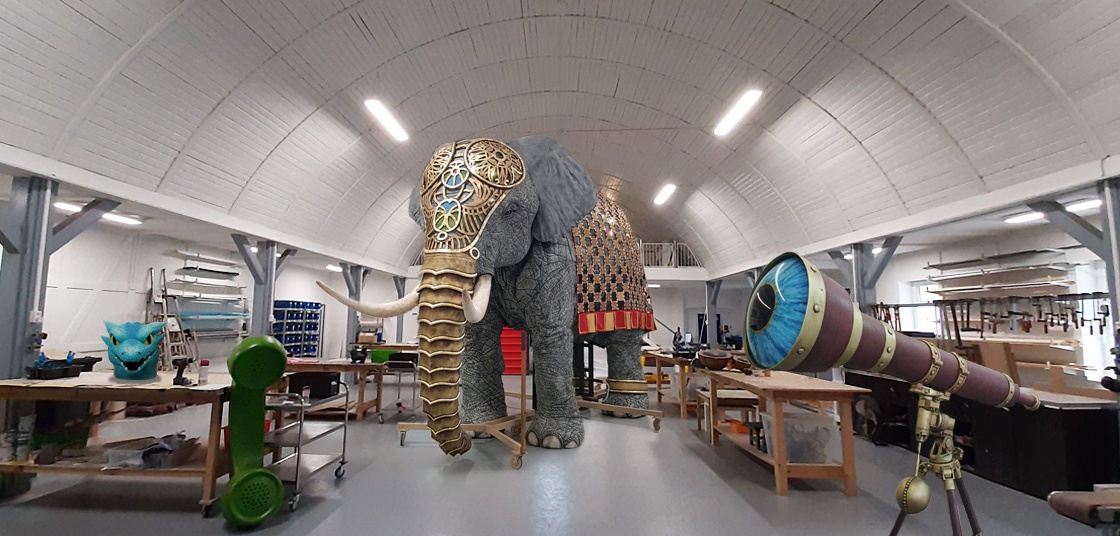 Over 30 years of experience building props
Matt Piché
Originally from Toronto, Canada, Matt honed his creative talents working at several high-profile Canadian theatres in set design & prop creation, which garnered him 11 design awards. He designed and built sets/props for performances at Toronto's National Ballet of Canada, London's Grand Theatre, The Stratford Festival, The Canadian Stage Company and The Canadian Opera Company.
Sought after for his unique expertise in life-size puppets, visionary set design and artisan prop building, Matt has developed a portfolio as diverse as it is sophisticated. Having worked successfully in theatre, TV, film, casinos, corporate branding and event planning, he has a strong commitment to excellence in workmanship and a penchant for perfectionism.
If you can dream it, he can build it.
The Company
Since its inception in 2003, Prop-art has moved two times, necessitated by the need for expansion. This resulted in the acquisition of a charming 1930's cinema building in Hemmoor and the much needed 7500 sq. ft. of workshop space.
Prop-art has a core team of full-time artists. For some projects, we enlist the help and talents of a diverse group of contractors that have a wide variety of skills.
We deliver world-wide to customers in all branches. These include trade fairs, film studios, museums, theme parks as well as hotels, restaurants and all kinds of promotional events.
At just 18 years old, Matt Piché won "Best Set Design" for the Operetta "H.M.S. Pinafore"