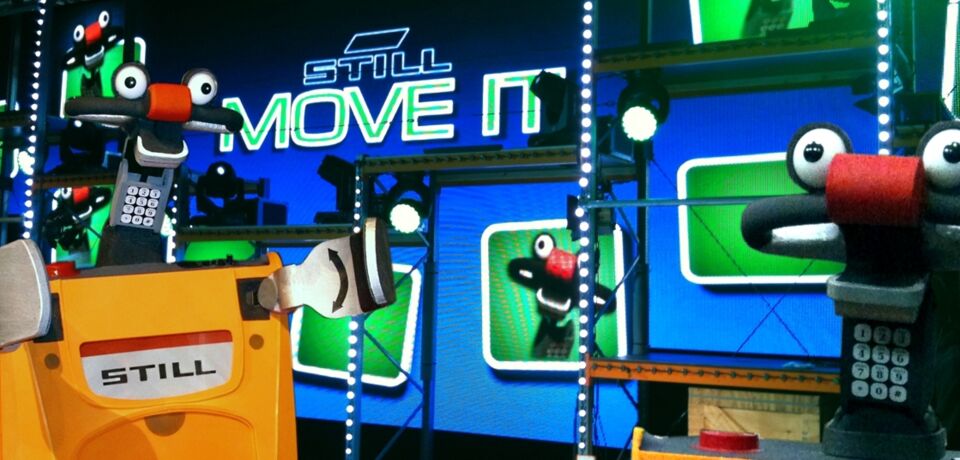 Creative solutions in prop construction and trade show decoration
Props for film, photography and advertising
We produce bespoke props for advertising, commercials, photo shoots, film and television. If you are looking for an object for your production that has to meet special requirements, we will be happy to make it for you.
We build props according to design templates or take over the planning and design of your idea for you.
Gaming and Cosplay Props
We bring the gaming world into real life by recreating characters, equipment, weapons or elements from games in 3D. We produce individual props for trade fairs as well as gaming events. We offer cosplay accessories and props for individual and unusual wishes.
Product replicas and XL Reproductions
We enrich your advertising campaign with replicas and reproductions for displays and PR events. We produce true-to-scale product replicas also in XXL format. On request, we can integrate moving elements or technical features or use special environmentally friendly or recyclable materials.
Trade fair props & trade show decoration
We turn your trade show booth into an absolute eye-catcher. Prop-Art produces custom decorative objects, special stand elements and product replicas for your trade show stand.
We help you present your product in a visually distinctive way. With Prop-Art on your team, you will stand out amongst the competition, attract more guests to your booth and leave a lasting impression on your potential customers.
Office and corporate installations
We highlight your business and commercial spaces with unique objects that cannot be bought off the shelf. Do you want to create a one-of-a-kind atmosphere in your offices or integrate your corporate image into the company building as well? We will assist you from concept through to installation.
Custom-made furniture
We will build your dream piece of furniture for you. We can make replicas of furniture from photos as well as realise unusual ideas for lobbies, restaurants or for the stage.
Theatre props and stage elements
Prop-Art is a renowned partner for numerous high-profile, international musical and theatrical productions. We specialise in the manufacture and refurnishment of individual props and entire theatrical prop sets and scenery.
3-D duplicates for museums, exhibitions and collectors
Prop-Art replicates exhibition objects with detailed handcraftsmanship. We attach great importance to an authentic and period-appropriate reproduction of the duplicates with patina, rust reproduction or weathering.
Prop restoration, refurbishment and repair
Our Prop-Art team of professionals has the know-how to properly restore props that have sustained damage from inadequate storage or have been damaged due to normal wear and tear. If you have an older piece that deserves a second chance on stage, we are happy to partner with you.
Whether you want to enhance a corporate event with decorations, a trade show booth with product replicas or a stage with furniture or props, we offer a wide range of products for the most diverse sectors. As a prop workshop, we are at your side throughout the entire production of props, dummies or decorative elements: starting from consultation and design to production and installation on site.
With us, you don't get ready-made or mass-produced props, but creative solutions in which we draw on expertise from many years of experience in prop building. This allows us to respond to the individual needs of our customers anc cater the results to your exact needs.
Musicals, Theater & Shows, Events, Film & TV, Promotions and Trade Fairs!
Click here to see our references.