Our many clients from film, music and theater to trade fairs and corporate events
Selected Musicals, Theater & Film
Disney´s Frozen, Hamburg
Disney's Aladdin, Hamburg & Stuttgart
The Lion King, London, Hamburg & Toronto
Pretty Woman - The Musical, Hamburg & London
Rocky – The Musical, Hamburg & Stuttgart
War Horse, Berlin
Mamma Mia!, Hamburg, Barcelona & Utrecht
Anastasia - The Musical, Madrid & Stuttgart
Cirque du Soleil's Paramour - The Musical, Hamburg
Dance of the Vampires, Berlin
The Phantom of the Opera, Stockholm, Paris & Moscow
Disney's The Hunchback of Notre Dame - Berlin
Cinderella - The Musical, Moscow
Shrek - The Musical, Düsseldorf & Tecklenburg
Disney's Tarzan - The Musical, Hamburg, Stuttgart & Oberhausen
Das Wunder von Bern - The Musical, Hamburg
Freilichtspiele Tecklenburg
AIDA Cruises Entertainment
Walt Disney Theatrical, London UK & New York
Norwegian Cruise Line Entertainment
Promotions & Events
Gamescom 2022 - Cologne
innocent drinks
EGX 2018 Games Fair - Berlin
KIA
Dräger
VFB Stuttgart Football League
Samsung
Storck
Intel
Greenpeace
L'Oreal
shout! CPH – København
Atlantic Kempinski Hotel, Hamburg
Studio Hamburg
VOK DAMS
MEGA Gruppe
Still Intralogistik
Hyundai
Schering Pharma
Stage Entertainment
Audi
Music & Literature
Udo Lindenberg, "Stark wie Zwei"-Tour
Helene Fischer Live, Die Stadion-Tour
Cornelia Funke, Drachenreiter
Maite Kelly, "Liebe lohnt sich"-Tour
Andrea Berg, Atlantis Tour
Blue Man Group - Berlin
Ministry of Sound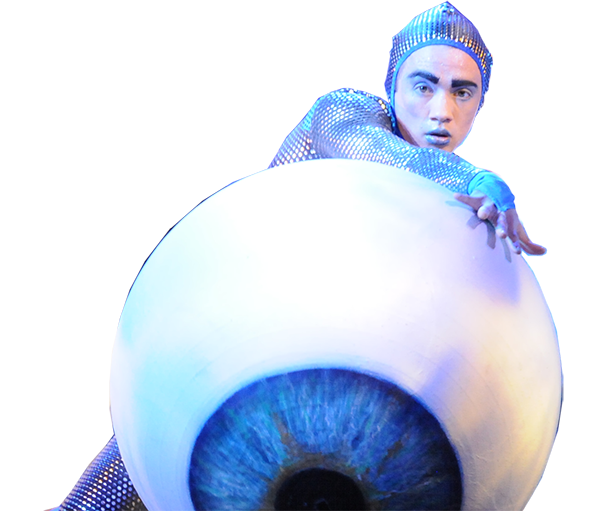 What our customers say:
"Matt gave us remarkable support during the launch of Disney's The Lion King in 2001/2002. He was key to the organization, fitting and repairs for the puppet department. We continue to sustain this long-term working relationship due to his experience and technical competence in puppet and prop building.
In addition, we have turned to Matt for his creativity and construction of puppets and props for other musical productions by Stage Entertainment such as Dance of the Vampires, Mamma Mia, Sister Act, Blue Man Group, Der Schuh des Manitu and Rocky."
Mike Grimm | Global Associate Puppet Designer
for Disney's The Lion King
"This is an experience one should not miss; I have seen everything but Matt's creations and the work of his team are really inspiring!"

Ursula Maile | Senior Manager Show Development
AIDA Cruises
"The show was a success and the demo was definitely one (if not THE) main attraction of the whole VISION Fair this year. It was a pleasure working with you and we really appreciated your creativity and reliability."
Jean-Philippe Roman |
PR & Marketing Communications Manager
Allied Vision Technologies GmbH
"I gladly work together with Matt - because after 1000 shows, props and costumes need to be renewed and sometimes replaced. He is fast and reliable and highly knowledgeable about materials and techniques that keep our stage decoration looking, and working as well as it did on opening night."
Holger Klingenberg | Costume Department Head
Stage Theater Neue Flora
Production Prop Supervisor
Often, after the prop building is completed, Matt's skill-set is engaged by the client to assist as a department head for the set-up of the production in the theatre or venue. Here, his knowledge, experience, and diplomacy help him to manage effective over-laps with the costume, and set departments as well as working closely with the actors, directors, designers and producers. Many years of building props and acquired supervisory strength has introduced Matt to large a pool of talented an qualified support personnel who, alongside Matt, execute these set-ups with ease.
Productions Matt has supervised:
Disney´s Aladdin - Hamburg & Stuttgart
Anastasia - Stuttgart & Madrid
The Hunchback of Notre Dame - Berlin
Cirque du Soleil: Paramour - Hamburg
Mamma Mia! - Utrecht, Barcelona & Germany Tour
Phantom of the Opera - Moscow, Hamburg, Stockholm & Paris
Cinderella - Moscow
Disney´s Musical Tarzan – Hamburg & Oberhausen